by John Holmstrom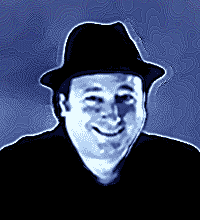 Jeff Salen was one of us--the School of Visual Arts alumni from the 1970s, which includes Chris Stein of Blondie, Peter Zaremba of The Fleshtones, and a bunch of others. SVA was a hotbed of culture and punk rock back then. I remember when Eric Emerson and the Magic Tramps, a very early glam rock band performed at the school's Christmas party in 1973.
A lot of visual artists also went on to bigger and better.  For instance, Kenny Scharf and Keith Haring ended up there because of the reputation we had established as the place to go if you wanted to become famous later on. It wasn't because SVA was such a great school (none of us were exactly model students), it was because so many cool people hung out there.  
The Tuff Darts were among the most important bands of the early CBGB scene. People weren't talking about the Ramones or Blondie back then, all you heard about was Patti Smith, Television and Tuff Darts. These bands were bringing down the early crowds in 1975 and 1976. A big part of their early success was obviously due to Jeff, who had also played in proto-punk bands like Butch (with Monte Melnick) and Jayne County (with Marky Ramone). The Tuff Darts songs like "All for the Love of Rock & Roll" and "(I'd rather) Slash My Wrists and Cut My Throat" set the stage for later bands who cashed in on the image and scene they created. While at PUNK magazine, we featured the Tuff Darts in the Nick Detroit photo comic as bumbling gangsters, along with Blondie, the Talking Heads, David Johansen, Richard Hell, Helen Wheels and Lenny Kaye. Yes, there he is, taking a bullet in front of St. Mark's Church, part of the CBGBs scene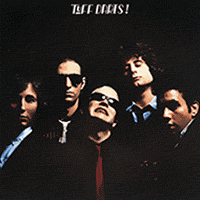 along with everyone else. Heck, back then we had no idea who was going to be super-successful and who wasn't. The Tuff Darts were just there--along with The Planets, The Miamis, The Shirts, Suicide, Milk 'N' Cookies, The Mumps, and so many other important but neglected CBGB bands.
So, if Tuff Darts was so great, why didn't they make it big? Well, to me it ended when their management attempted to buy the cover of PUNK magazine. They offered us a few hundred dollars, arond what our advertising rates were for the BACK cover--as if we'd sell out so cheap! (For a few thousand dollars more, we would have considered it, but since the offer was so low we kept our integrity.) Thing is, Tuff Darts had these idiot managers who thought they could strong-arm the Tuff Darts to success--Robert Gordon figured things out early and left the band to pursue a successful solo career. Jeff? he was the good soldier. He was a Tuff Dart until the bitter end.
I see a lot of Jeff Salens out there in today's rock scene. There are so many bands that have been around for years and years now--The Bullys, Charm School, The Kowalskis, and many others.  It's rock 'n' roll as a passion instead of a career choice. You have to admire the bands who embrace this and play on against all odds. They reject the corporate image of rock 'n' roll, they ignore the age limits that restrict rock musicians from enjoying success after they reach their 30s, and they do what they wanna do until they drop dead.
So let's all toast Jeff Salen, one of the first and best of the CBGB bands who refused to let the media ignore them and define them. The Tuff Darts were tough after all. No one could write their obituary. They refused to go away.